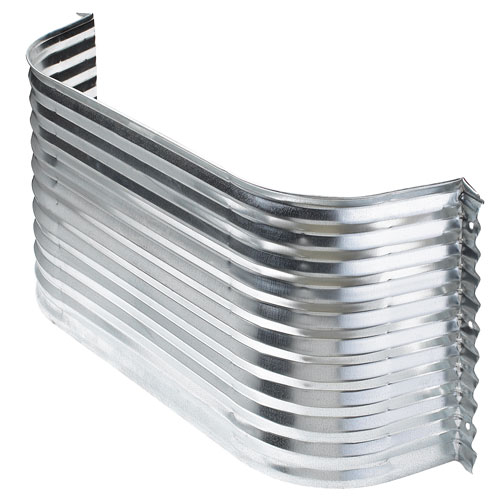 Conquest Steel window wells allow extra light into basement windows, protect windows during backfill and are key component of a leakproof basement. Standard and custom sizes are available.
Benefit #1
Prevents backfill from entering basement
Benefit #2
Essential component of basement waterproofing
Benefit #3
Allows natural light to enter your basement
---
Your window well should be correctly sized to ensure maximum utility:
Your window well should be high enough to extend 4-6" above the soil grade and deep enough to extend at least 8" below the bottom of the window.
Your window well should be at least 4-6" wider than the window opening.
Click here to view our available sizes or to request a custom size.
Your window well should be installed securely against the foundation. Correct installation prevents damage due to frost heave or heavy backfill. Check our installation guide for complete details.
Frequently Asked Questions
Conquest Steel standard sized window wells are stocked at building centers, hardware stores and landscaping yards across Canada. Custom sizes are available by order. Please Contact Us to find a retailer near you.