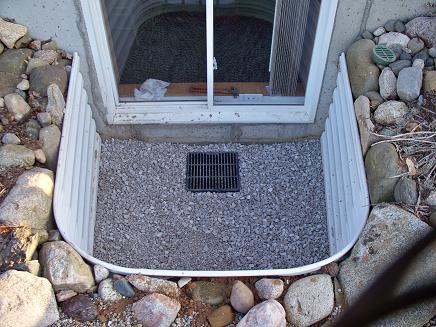 Egress window wells are required when a basement window is a secondary means of escape from a bedroom in order to comply with Egress Codes. Having a correctly sized window well is an important part of meeting egress requirements and providing a safe method of escape from basements.
Benefit #1
Key component of basement waterproofing
Benefit #2
Strong galvanized steel construction designed to withstand heavy backfill
Benefit #3
Create a safe secondary escape route from basements
---
Your egress window well should be correctly sized to ensure code compliance. Click here to download our size form.
Your egress window well should be high enough to extend 4-6" above the soil grade and deep enough to extend at least 8" below the bottom of the window.
Your egress window well should be at least 4-6" wider than the window opening.
Your egress window well projection should meet minimum code specifications for your region.
Your egress window well should be installed securely against the foundation. Check our installation guide for complete details.
Frequently Asked Questions
Egress window wells are available by order from building centers across Canada.
Contact Us to find a retailer near you.