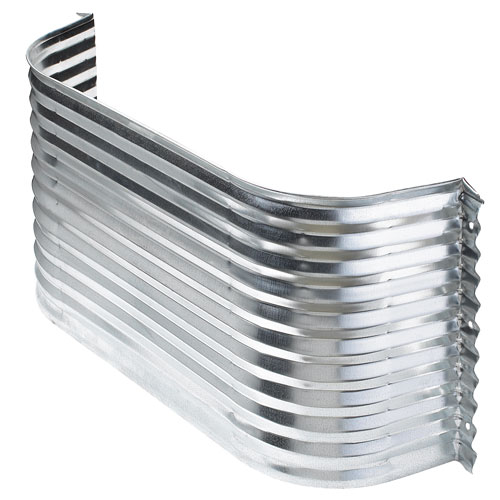 Conquest Steel Custom Window Wells allow extra light into basement windows, protect windows during backfill, and are key component of a leakproof basement. Standard and custom sizes are available.
---
HOW TO ORDER YOUR CUSTOM WINDOW WELL
HOW TO SIZE YOUR CUSTOM WINDOW WELL
To ensure maximum utility, your Window Well should be sized correctly. Use the guidelines below to determine the appropriate size for your Custom Window Well.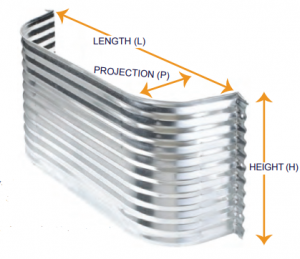 1. Your window well should be at least 4-6" longer than the window opening.
2. Your window well should be high enough to extend 4-6" above the soil grade as well as extend at least 8" below the bottom of the window.
3. If either the length is less than 20″ or the projection is less than 9″, the window well will need to be made with square corners instead of the normal round corners.
4. The maximum height possible in a single piece is 42″.  For requirements greater than 42″ in height, multiple pieces will be connected.
5. Reinforcement (such as overlapping sections or permanent bracing) maybe required for window wells that are longer than 8' or are subject to heavy backfill pressure.
6. For large orders any size is possible; for smaller orders please select from the following stock heights available: 12", 22", 30", 36", 42".
—
The window well sizing information above is a guideline only. Please check your local building codes to ensure code compliance particularly for egress window wells.
Conquest Steel standard sized window wells are stocked at building centers, hardware stores and landscaping yards across Canada.
Custom sizes are available by order. Please contact us for custom orders